But seriously ya'll... it is HOT! I think 108 in Nashville today. Not leaving the house- that's for sure! I am not complaining though. I LOVE summer weather. I would much rather be roasting than cold. A couple of ya'll had commented the other day about the Robot Cleaning Song that I referenced on my D5 post and I found it.
There is a music video for it! It is pretty darn cute and gives the students about 2 minutes of listening enjoyment while cleaning up.
I have to give a shout out to my girl Alisha at
Blissful Days in 2nd Grade
for introducing me to this fun song. My kids will love this :) Also, I am linking up: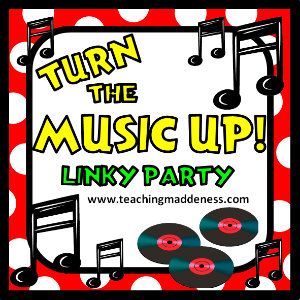 In other news, I went to visit my classroom yesterday...I didn't actually do any work- just some mustache laminating! That was fine with me but I am going to need to get a move on... maybe after the 4th! For now, I am going to get back to work on my action research paper and some other goodies for school. Have a great weekend.
p.s. My sale on TPT and TN ends tonight: