Chapter 3 is all about getting ready for implementing the Daily 5. Here are some key components:
Find a place to get together
I am sure most of us have carpets (at least in K and 1) that we gather at periodically throughout the day. I seem to usually have quite a few kids that are high energy and I find that moving around during the day is helpful to keep their attention. So, sometimes we gather at the carpet for a lesson or 2 or even part of a lesson. The sisters recommend that all grade levels (not just the younger ones) have some kind of gathering place. I think carpet time is essential to great discussion where everyone feels they are being heard and feel safe to talk.
How to find those "Just-Right" Books
Click the picture for the source.
I think this visual just about sums it up :) I found this on pinterest but I know many of you already have something similar in your classrooms. Last year I had all sorts of books in our classroom library. I am sorting through the books this year to make sure there aren't any that don't need to be there. I had all my chapter books out last year and only a few of my kiddos could actually read them. This year I am going through them and just leaving out the ones that most kids will get to by the end of the year. I also went through and labeled all the books by with AR quiz numbers and grade level. My kids take the STAR reading test at the beginning, middle, and end of the school year so they know the level they should be looking for when picking a book.
I am still unsure of how I am going to incorporate book bins this year. I am thinking of putting chair pockets on the back of chairs and using those as our bins. But, then it will be hard for my kids to take their bin with them to their special reading spot. I have a bunch of those magazine file folder organizers from Target so I may be using those. Besides where to put the books, my main concern is actually having enough books for my kiddos. I can't necessarily use my leveled readers for guided reading b/c there aren't enough. I have a bunch of old leveled readers from the previous reading series but they do not have levels indicated on the books (that I can find). They are old McGraw Hill leveled readers. I might need to do some research to figure out the level on those.... Please inbox me if you have these and can help me out with a reading level on them!
Making anchor charts displaying expectations is essential for Daily 5 to work. The Sisters call these I-charts for independence. Each component of the D5 should include a chart displaying student and teacher roles and other essential info. I love the picture from Read to Self in the book (I think pg. 37 but I am reading on my Nook and can't figure out how the pages align.)
This will be a change for me this year. We are going to practice the components for a short amount of time until we build the stamina to make it happen. This is one thing that I feel will make the difference in center time last year and this year.
In addition to stamina practice makes perfect- or as another blogger said the other day PERFECT PRACTICE MAKES PERFECT! I love that! and it is so true. If we practice incorrectly we are learning the wrong way. So, if there are students that are not practicing correctly, take a break from practicing. If you have to stop a practice in the middle go back to the meeting place and practice modeling how to do it correctly. It is very important that the correct way to practice D5 is ingrained in their little heads.
Another procedure that must be practiced is when time is up. Many teachers use chimes or a bell to signal time is up. I was talking with my friend Alisha (from
Blissful Days in 2nd Grade
) and she uses a Robot song that gives the kids a countdown to when time is up. Use what works best for you, just make sure the students know what it means.
Check in to make sure the students can reflect on their practice that day. How do they think they did? It doesn't have to be extravagent. Using thumbs up, down, and in the middle can give you a clear indication of how they feel about what they did.
Lastly the Sisters recommend correctly and incorrectly modeling expectations. They suggest picking a student who seems to be a trouble maker and giving them the opportunity to incorrectly model and then correctly model. Then the whole class knows that that student knows the expectations. I like that idea. This modeling may have to happend multiple times with multiple students so they all get it.
So those are my thoughts for the day. My thoughts are based somewhat on what I have read but please note for more information you must read this book and the other posts regarding this book to make your own opinion. Please link up with us on the blog hop and check the following blogs for a freebie today: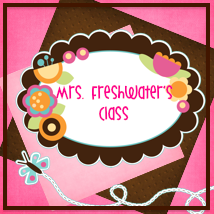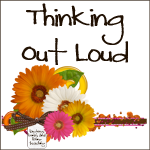 I will be hosting Chapter 4 next week, so check back for a Freebie for me about the first component- Read to Self!
P.S. Here are some framing questions to think about for next week's post:
In reflecting on your students' work with these strategies, what can you celebrate at this point in the year? (Since it is the summer, reflect on last year!)

How might you help your students continue to build stamina within these areas?